SAFe Agile Training by Software Development Experts
As a Gold Partner of Scaled Agile Inc., we offer training and certification at all levels: SAFe Practitioner (SP), SAFe Agilist (SA) and SAFe Program Consultant (SPC). Trust your SAFe agile training with SAFe's leading Gold certified partner.
Do you have 10 or more people in your organization ready to learn and get going with the Scaled Agile Framework? We offer a number of public SAFe agile training courses across Europe but we can also deliver a custom course on-site at your location. You'll save money, receive a customized learning experience and reduce the hassles on team travel.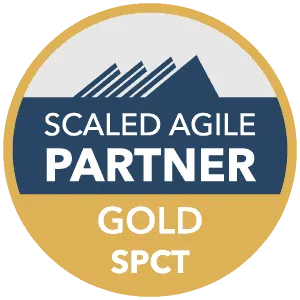 On-Site & Public SAFe Training Offered by IJI