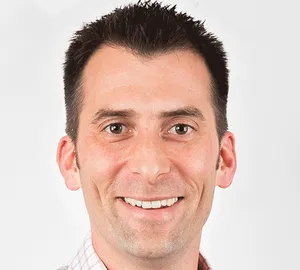 Matt is a seasoned agile trainer and transformation agent who is keenly focused on helping organisations deliver the right products and the best user experiences to their customers. Matt started out in project management in the late '90s working in Capital markets and by 2003 had delivered some of the first agile-built financial web platforms in the UK.
Following that, Matt worked across a wide spectrum of industries including spending time working with Boeing on the 787 Dreamliner Programme and in 2009 leading a team to develop one of the first agile-designed data warehouses in the UK. From 2012 to 2014 Matt was part of a team at Travis Perkins implementing one of the first SAFe transformations in the UK, with more recent work including agile change programmes for clients such as Fidelity, William Hill and Vodafone.
Matt has coached a wide range of Agile and Lean methods across the UK, India and Europe and has taken a keen interest in embedding lean thinking into non-technical / non-IT environments where it can prove very powerful, particularly in the micro-business space.
In addition to his agile coaching and consulting work, Matt delivers a wide range of training for agil8, both public and in-house, face-to-face and (in 2020) Live Online. He has recently run a large number of Scaled Agile Framework courses including: SAFe Agilist: Leading SAFe, SAFe for Teams: SAFe Practitioner, SAFe for Architects and SAFe Lean Portfolio Management.
When not doing "corporate" work, Matt does some pro-bono consulting to help micro start-ups and SMEs understand how Agile can help them, often in "non-tech" situations and at the other end of the scaling debate.