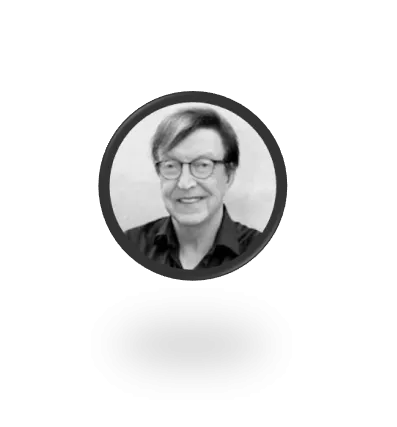 Founder, Chairman and CEO
Dr. Ivar Jacobson received his Ph.D. in computer science from KTH Royal Institute of Technology, was rewarded the Gustaf Dalén medal from Chalmers in 2003, and made an honorary doctor at San Martin de Porres University, Peru, in 2009.
Ivar has a flourishing career in both academia and business. He has authored ten books, published more than a hundred papers and is a frequent keynote speaker at conferences around the world.
Ivar is a father of components and component architecture - work that was adopted by Ericsson and resulted in the greatest commercial success story ever in the history of Sweden, and it still is. He is the father of use cases and Objectory, which, after the acquisition of Rational Software in 1995, resulted in the Rational Unified Process, a widely adopted method. He is also one of the three original developers of the Unified Modelling Language. But all this is history. Ivar founded his current company, Ivar Jacobson International, which since 2004 has been focused on using methods and tools in a smart, super light and agile way. This work resulted in Ivar becoming a founder and a leader of a worldwide network, SEMAT, which has the mission to revolutionize software development based on a kernel of software engineering. The kernel has been realized as a formal OMG standard called Essence.
Training Testimonials
I attended the course 'Use Cases for Agile at Scale' in Autumn 2020. My intent was to step out from the often too operational viewpoint of agile development and to incorporate a holistic view of the developed product. Such view is necessary to embrace the full software development lifecycle.

It turned out that the course helped me not only with my intent, but brought a set of tools to improve development at scale, team alignment and backlog management. I gained much more clarity in next steps of our agile journey, quality control and continuous improvement, and I'm looking forward to discussing and implementing it with our agile teams peers at home base.

I did enjoy the content and presentation style of Ian and Brian. Their rich experience and easy language made almost all of my questions too easy for them, and I appreciate their overtime hours to discuss the difficult ones. The tools of their choice broke the invisible walls of remote training that we all face during COVID times.

All together it was a superb course, which I have enjoyed thoroughly and find as useful as I hoped.

Arseny Krasikov, Quality Assurance Manager, IT platform, global corporation in machinery industry, 10000+ employees
Fantastic [use case] course material - brilliantly delivered - and an outstanding web-based online course as an add-on.

What more to ask for?

I especially appreciated the constant sharing of the instructors vast topic-related and real-life knowledge.

THANKS again Ian for yet another gem of a course!

Gerd Wessling, Dipl. Physicist