Agile Game Play with Practice Patience
We recommend you start by reading the Introduction Article to this series.
An important part of Scrum is for the team to regularly inspect itself and create a plan for improvements. This team game utilises the Essence cards to identify and prioritize these improvements, and in this example we'll do it for Scrum itself.
1. Create a board similar to the one pictured below, which also includes an example of the board at the end of playing the game.

The vertical axis is how important it is to the team
The horizontal axis is how well the team feel they perform that concept
A column on the right-hand side is created to guide improvement actions to be created rather than just talk about the problems faced.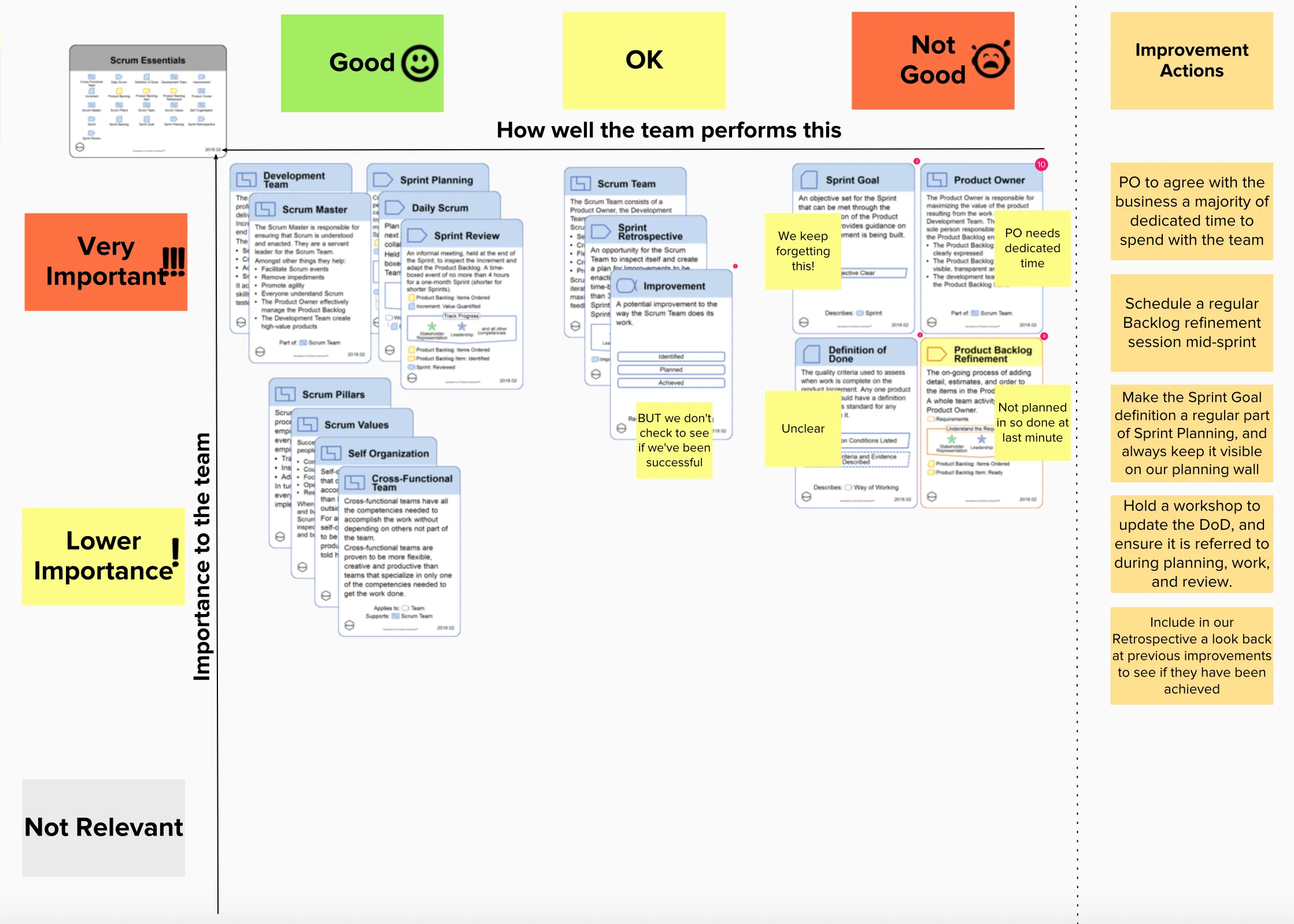 HANDY TIP: Have some uncut printouts of the cards available as reference sheets so the team members don't always have to pick up the cards on the table to read the details.
The team goes through each card in the pack and agrees where on the grid to place it. Notes can be added to any card to capture the reason why it has been placed there to help identify the problems faced.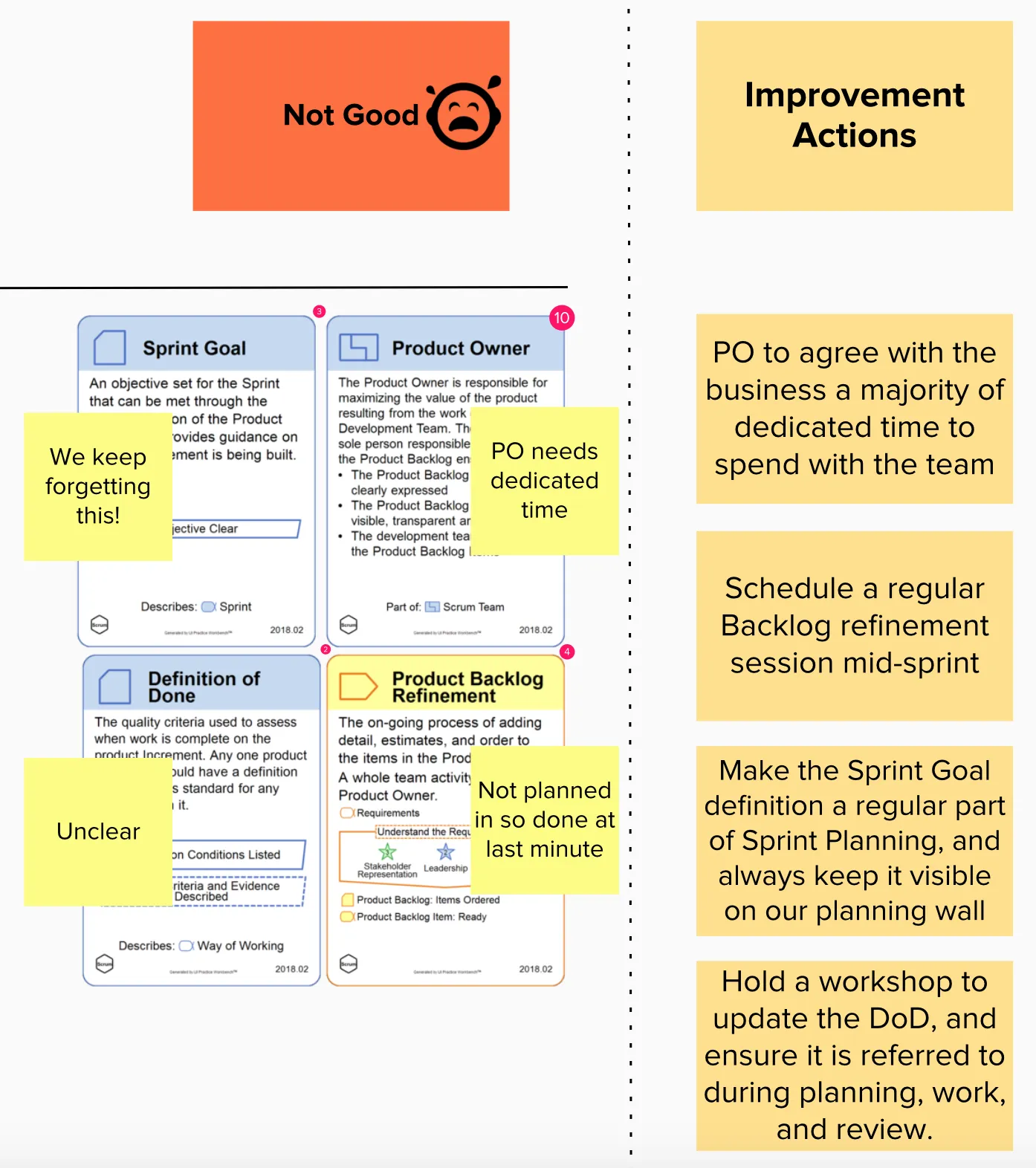 HANDY TIP: Try placing the cards as a team onto the grid without discussion first to get a quick general picture before debating any particular card. Make sure the team have a shared understanding of what the rows and columns mean to them first.
The cards at the top right are the ones for the team to focus on as they are considered important with the most room for improvement. If there are many cards in that area then the team can prioritize them, perhaps with Dot Voting as in this example, to focus their efforts.

Finally the team discuss the nature of each problem and come up with some improvement actions which can be taken into the next Sprint Planning.
This organised retrospective game can help teams who are fairly new to Scrum or for experienced teams who perhaps have not looked back at the essentials in a while. It also prompts teams to take action and plan in their improvements.
Try it out with your team and join us next time for another game. Read a team's experience with Practice Patience.
BONUS QUICK MINI GAME: Pick a random card from the set of Essence cards during your normal Retrospective and just consider how well the team does that one concept and if any improvements are needed.
Grab your cards here to get started or visit the Free Coaching Card Download Hub to get loads more: